Process Control & Automation
We design, build, install and commission, complete turnkey solutions.
Our systems are proven to reduce operational costs, enhance efficiency and improve site H&S.
All services are provided inhouse providing complete control over project management and costs.
Specialists in innovative bespoke solutions.
Established in 1976
Pneutrol Instrumentation Limited was established in January 1976 by Edwin McPherson and Thomas Ewart. Both highly respected instrumentation engineers in their field, they grew the company from humble beginnings in Randalstown, N. Ireland, as shown in the picture, to become a significant supplier of parts and services to the industrial sector in Ireland.
After retirement the McPherson family continued to develop the business and to facilitate this exponential growth, opened their new purpose-built Factory and Headquarters in January 2000 in Antrim, N. Ireland, close to the International Airport and 23km from the main Shipping Port.
The company are now one of the market leaders in the design, development and supply of industrial components and process control solutions to multiple industries throughout the world and to reflect their global status, changed the company name to Pneutrol International Limited.
The company remains family owned and is led by Directors, Alastair McPherson and Gregory McPherson.
Find Out More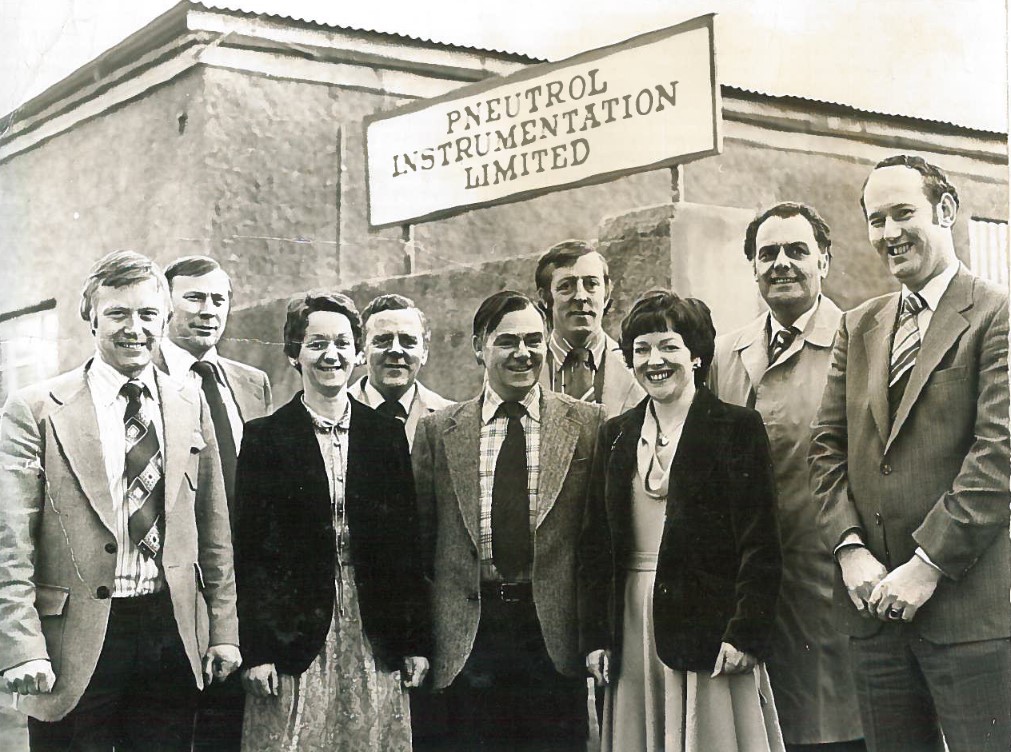 Purpose Built State of the Art
Our 1200m2 Head Office and 600m2 Manufacturing and Storage Facility are completely environmentally sustainable, via roof Photovoltaic Solar Panels, onsite Wind Turbine, roof rainwater reclamation and waste recycling systems. All systems are computer controlled and optimised by our world class automation engineers.