Safe
Silo
Pneutrol International Limited offer a complete range of silo automation systems and silo components.
Silo Filling
Safety
Through extensive market research, Pneutrol International Limited identified the key areas of silo filling and incorporated these into the Safesilo Silo Control System. Safesilo is a modular, one size fits all system, which can be easily retrofitted to any type of bulk storage silo.
Pneutrol International Limited also offer an advanced range of silo control systems for complex applications, which can be customised to your exact requirements or integrated into existing factory wide automation.
UK HSE guidance and DEFRA Process Guidance require the fitting of safety devices to prevent environmental damage caused by prolonged dust emissions, which PIL can recommend and supply.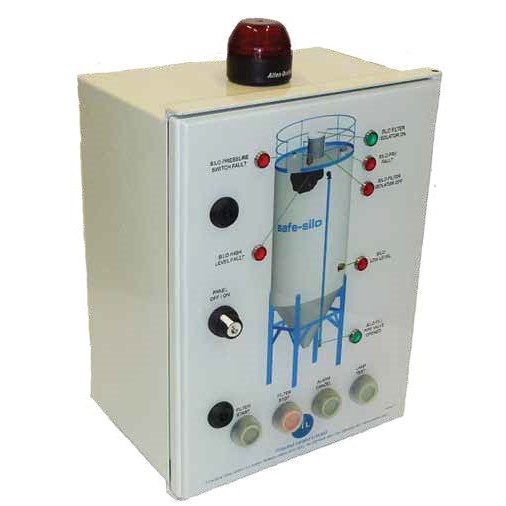 The SafeSilo
System
Safesilo utilises an advanced smart logic controller to monitor and control the filling process with low energy, high intensity, LED neons indicating the status of the safety components.
The system has been designed to be easily customised to suit the configuration of any silo. Safesilo can be pre-ordered to suit the safety devices fitted on your silo or can be configured on site via the on-board terminal selector system. This flexible approach ensures that if you install additional components to enhance the silo safety, a simple reconfiguration of the terminal selector initialises the additional device. As with all safety systems a site specific risk assessment must be conducted.
Please contact us today to discuss your individual requirements and arrange for a demonstration of the Safesilo System and associated silo components
It is generally accepted that the following components are mandatory:
✓ Silo Filter
✓ Silo High Level with fail safe signal
✓ Silo Fill Pipe Valve
✓ Silo Pressure Relief Valve (PRV)
With the option of the following components improving the integrity of the system;
→ Extreme High Level with fail safe signal
→ High & Low switches fitted to the PRV
→ Digital Over Pressure Switch
→ Fill Pipe Open/Close Signal
→ Silo Filter Healthy
The Safesilo System facilitates all of the components detailed above.
Silo Ground Level
Testing
Ground level remote testing of silotop sensors meet current MPA guidelines.
Newly pioneered system from Pneutrol International Limited!
Automatically conducts a functional test of all safety sensors prior to allowing a bulk storage tanker to fill the silo.
Current mandatory legislation for bulk storage silos states that silo safety equipment must be checked regularly. The Safe-Silo GLT system performs these checks with the simple push of a button, without the requirement for site personnel to climb to the top of the silo.
Safe-Silo GLT allows the operator to simply press a test button on the PIL filling panel from ground level and the system will automatically check the important safety equipment such as:
→ Silo Pressure Switch (if applicable)
→ Silo Pressure Relief Valve
→ Silo High Level
→ Silo Fill Pipe Butterfly Valve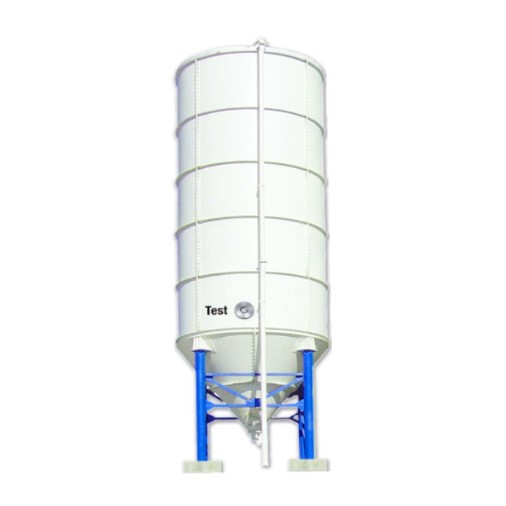 Full Mechanical & Electrical Tests Completed From
Ground Level!
Ground level test equipment removes the requirement for site personnel to climb silo's to manually test silo components
PRV Ground Level Test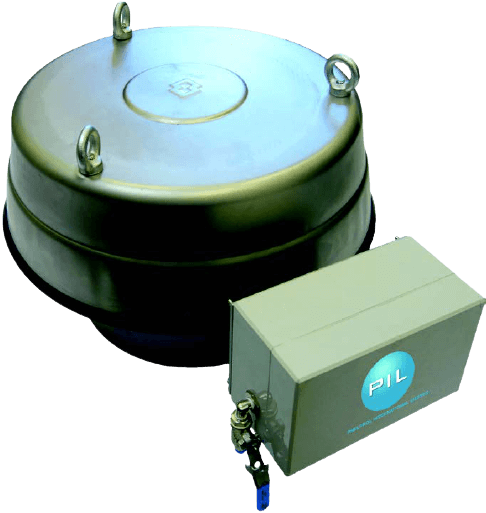 ✓ Physically lifts the pressure relief valve from ground level and verifies diaphragm movement.
✓ Can be easily retro-fitted to existing PRV's.
High Level Ground Level Test
✓ Physically stops the rotating shaft of the high level from turning to verify probe operation.
✓ Can be easily retro-fitted to existing high levels.
Pressure Switch Ground Level Test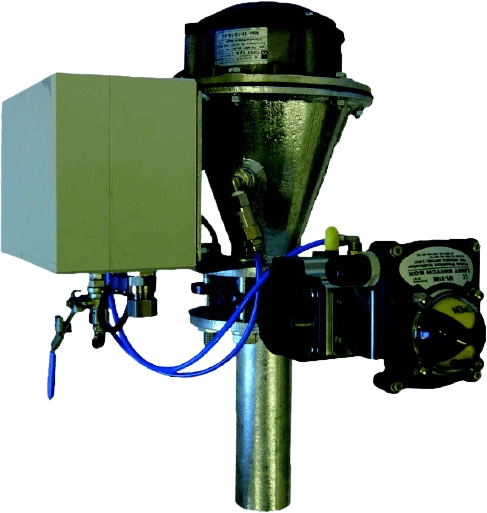 ✓ Physically checks the mechanical pressure switch activation at a pre-set pressure.
✓ Automatic system isolates the pressure switch from the silo and injects air into the pressure chamber to simulate an over pressure event.
Get in
Touch
Interested in more information?
Reach us at info@pneutrol.com or call our team today!