Trak
tronic
Innovative new system that monitors and records the concrete properties in a mixer truck from despatch to delivery
What is
Traktronic
Traktronic is an innovative new system from PIL which is factory fitted or retrofitted to ready mixed concrete trucks. It is a fully automatic system providing full GPS tracking and detailed analysis of the concrete from despatch to delivery.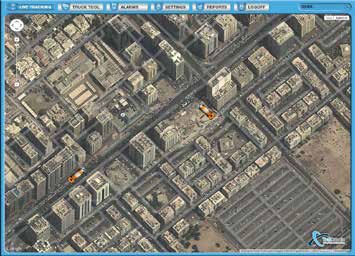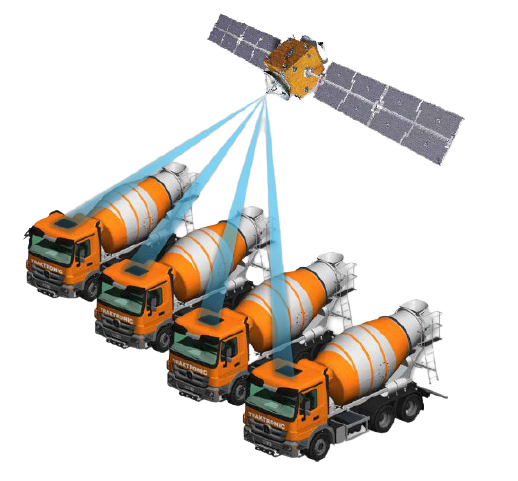 Live Truck
Information
Click on a truck to see the following specific info
→ Current location of Truck
→ Load Reference
→ Truck Driver Name
→ Truck Registration
→ Ambient Temperature
→ Individual Tyre Pressure
→ Individual Tyre Temperature
→ Truck Barrel RPM
→ GSM Signal Strength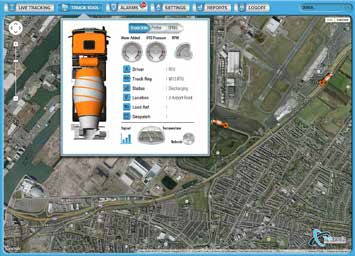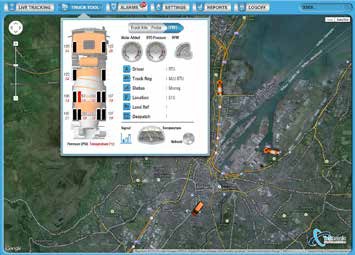 LIVE MAPPING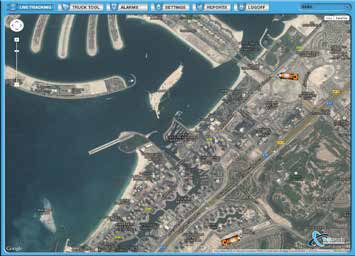 An accurate location of each truck
✓ Latest High Resolution Mapping
✓ Near Real-Time Communications
✓ Fully Automatic System
✓ Comprehensive Alerts
RHEOLOGY PROBE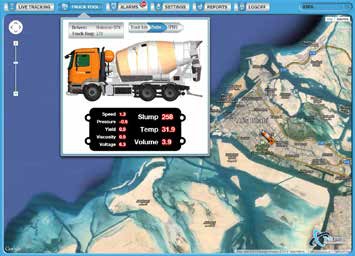 Click on a truck to see concrete properties of the load
✓ Concrete Slump
✓ Concrete Temperature
✓ Load Volume
✓ Truck Barrel RPM
✓ Concrete Viscosity
✓ Concrete Yield
✓ Concrete Pressure
GRAPHICAL ANALYSIS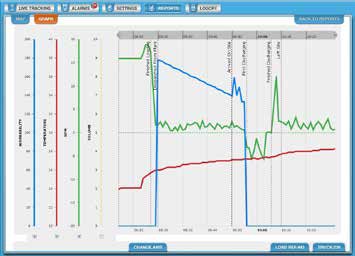 Of the concrete from despatch to delivery.
Load
Reports
Comprehensive range of reports which are automatically created when a truck leaves and returns to the batching plant. The state-of-the-art electronics are able to provide the customer location and delivery information without operator input. The innovative report engine provides the following information:
✓ Load Reference
✓ Load Despatch Time
✓ Load Despatch Slump
✓ Load Despatch Temperature
✓ Arrival Time on Site
✓ Waiting Time on Site
✓ Water Added
✓ Load Life Time
✓ Time of First Discharge
✓ Slump Prior to Discharge
✓ Temperature Prior to Discharge
✓ Time Discharge
✓ Wash Down Water
✓ Arrival at Plant
✓ Total Mileage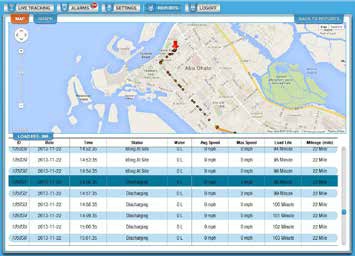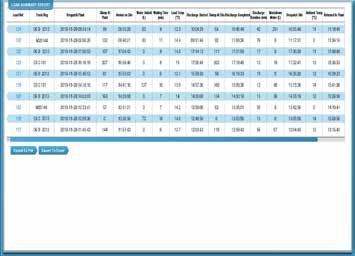 Silo
trak
Mortar Silo Continuous Level Monitoring Solution for the Cement Industry
What is
Silotrak?
Silotrak is the revolutionary NEW system from Pneutrol International Limited, which can be retrofitted to any silo to provide the following real time information and historical analysis over a selectable date / time period...
✓ Silo Over Pressure Alarms (Activation Time / Duration)
✓ Silo Filter Run Time (Activation / Duration)
✓ Silo H/L Alarm (Activation Time / Duration)
✓ Silo PRU Activated (Time / Duration)
✓ Silo Filling (Time / Duration)
✓ Silo AP Pressure Monitoring (Alarm Time & Pressure Time)
✓ Silo Continuous Level Monitoring
Silotrak Maintenance Manager can be configured to alert you when silo flters need replaced. By either monitoring the silo usage or by measuring the silo pressure differential.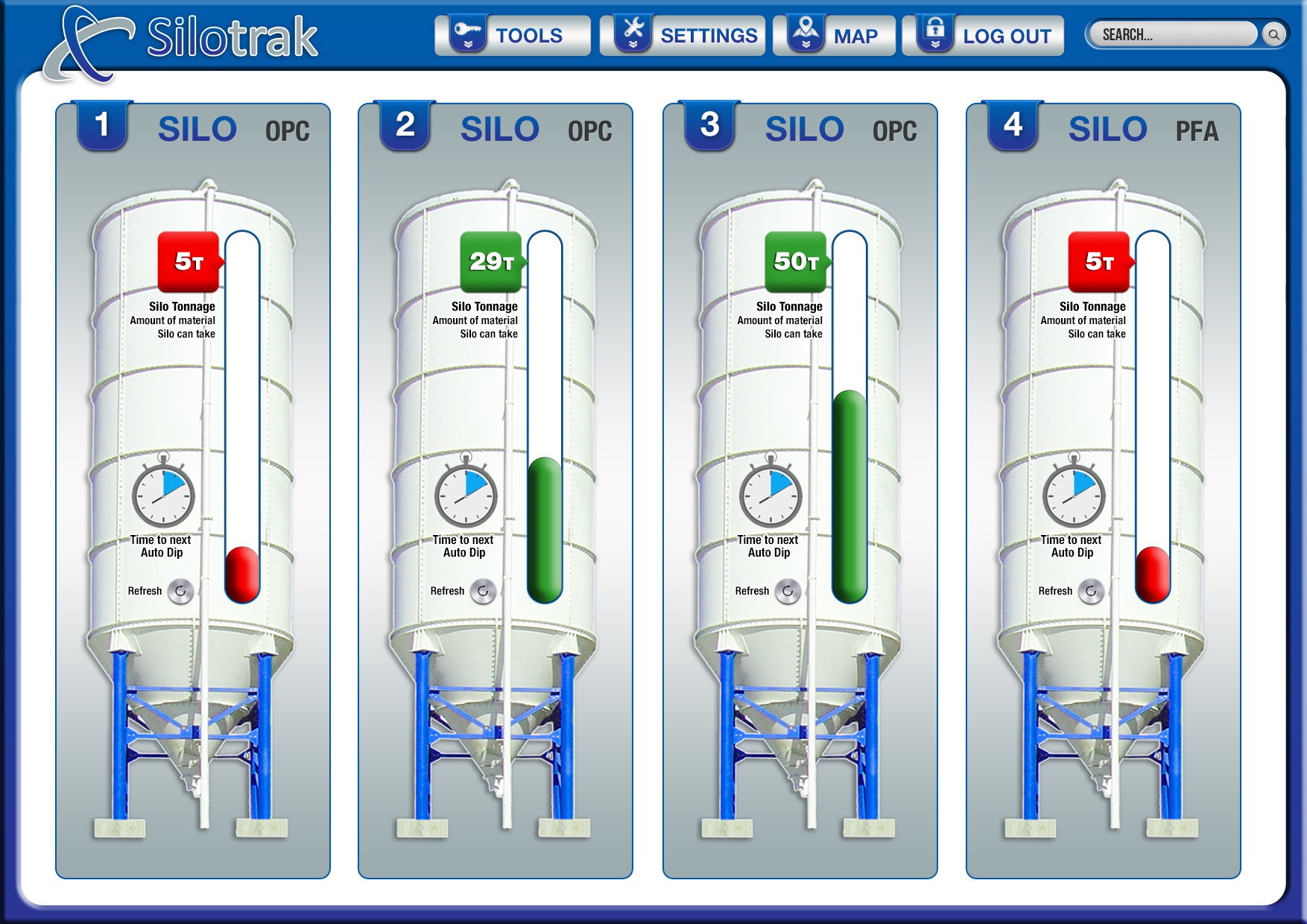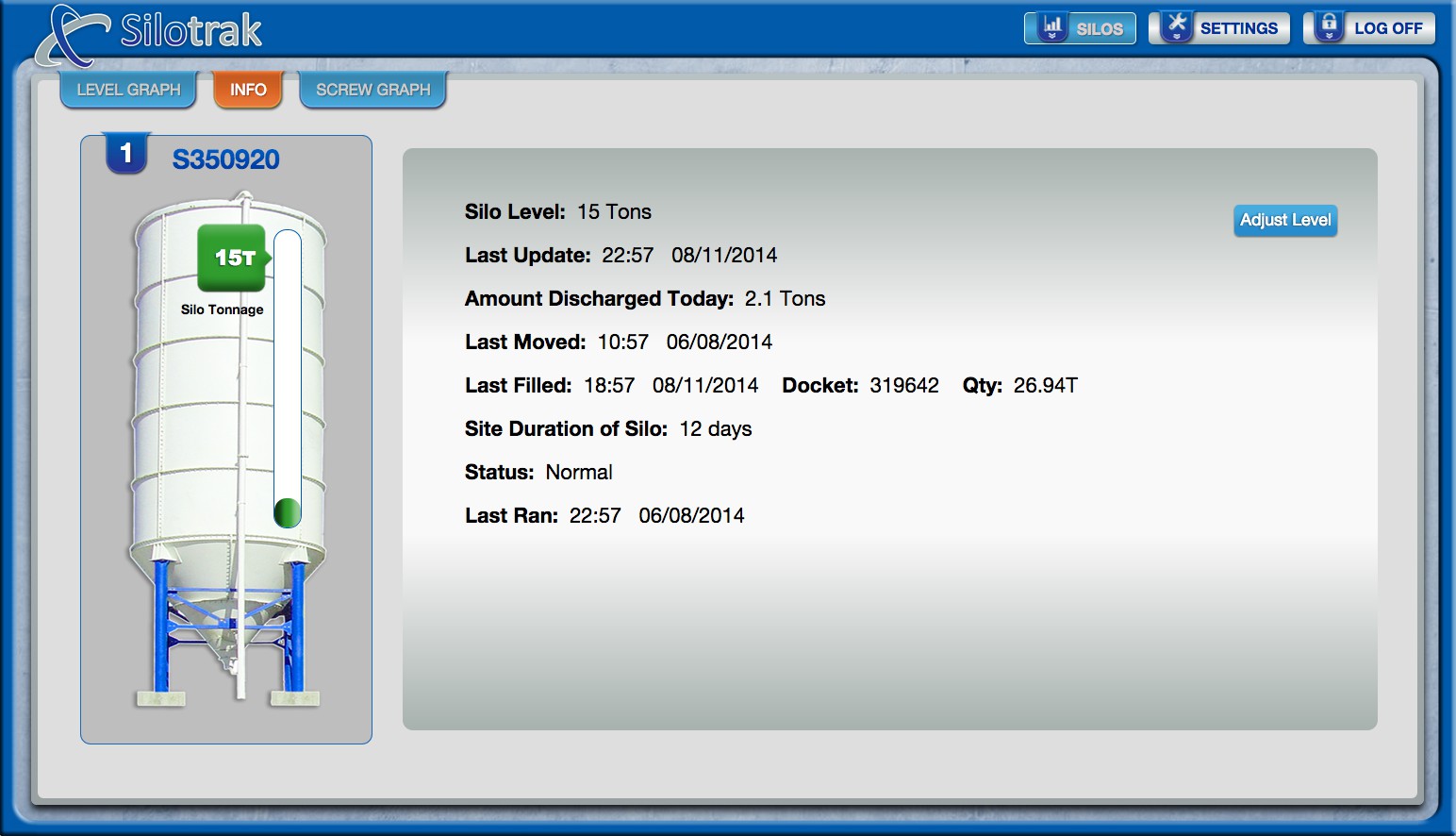 Silotrak
Remote Control
Silotrak is the only system on the market that can remotely test your silo safety systems making routine maintenance and compliance as easy as 1, 2, 3.
Many companies are only becoming aware of GLT (Ground Level Testing), where silo safety components can be verified at ground level to reduce the need to ascond silos.
Silotrak Remote Control allows:
✓ An operator to conduct periodic testing of all silos from the comfort of the office.
✓ All silo tests are archived and tracked.
✓ Silos are colour coded on the portal to advise of current status.
✓ Silo's can be searched for by name, customer, depot and any other user input identifiers.
✓ Silo's can be filtered into groups for easy access.
✓ In depth alarms displayed based on users criteria.
✓ Alarm info can be emailed / text to personnel.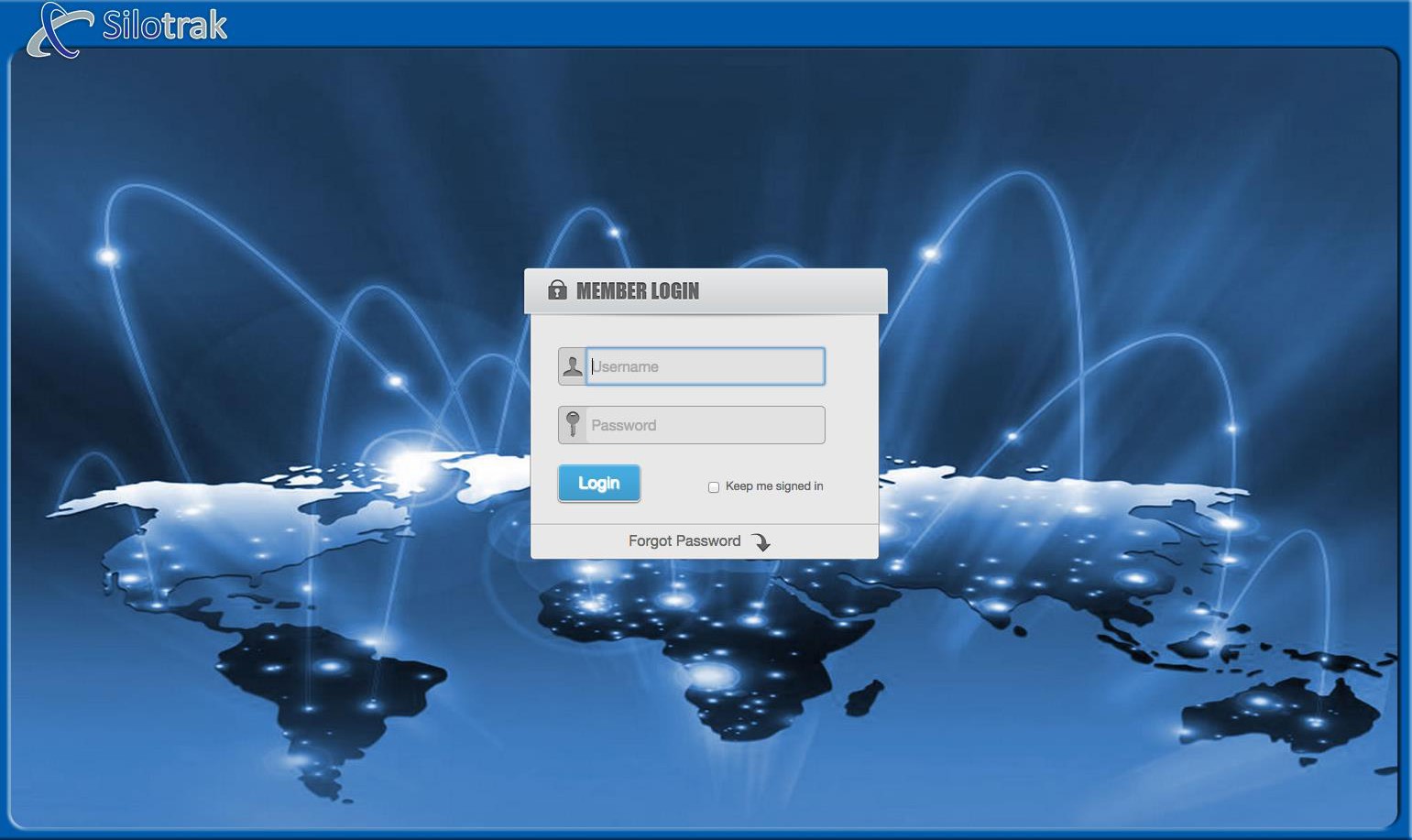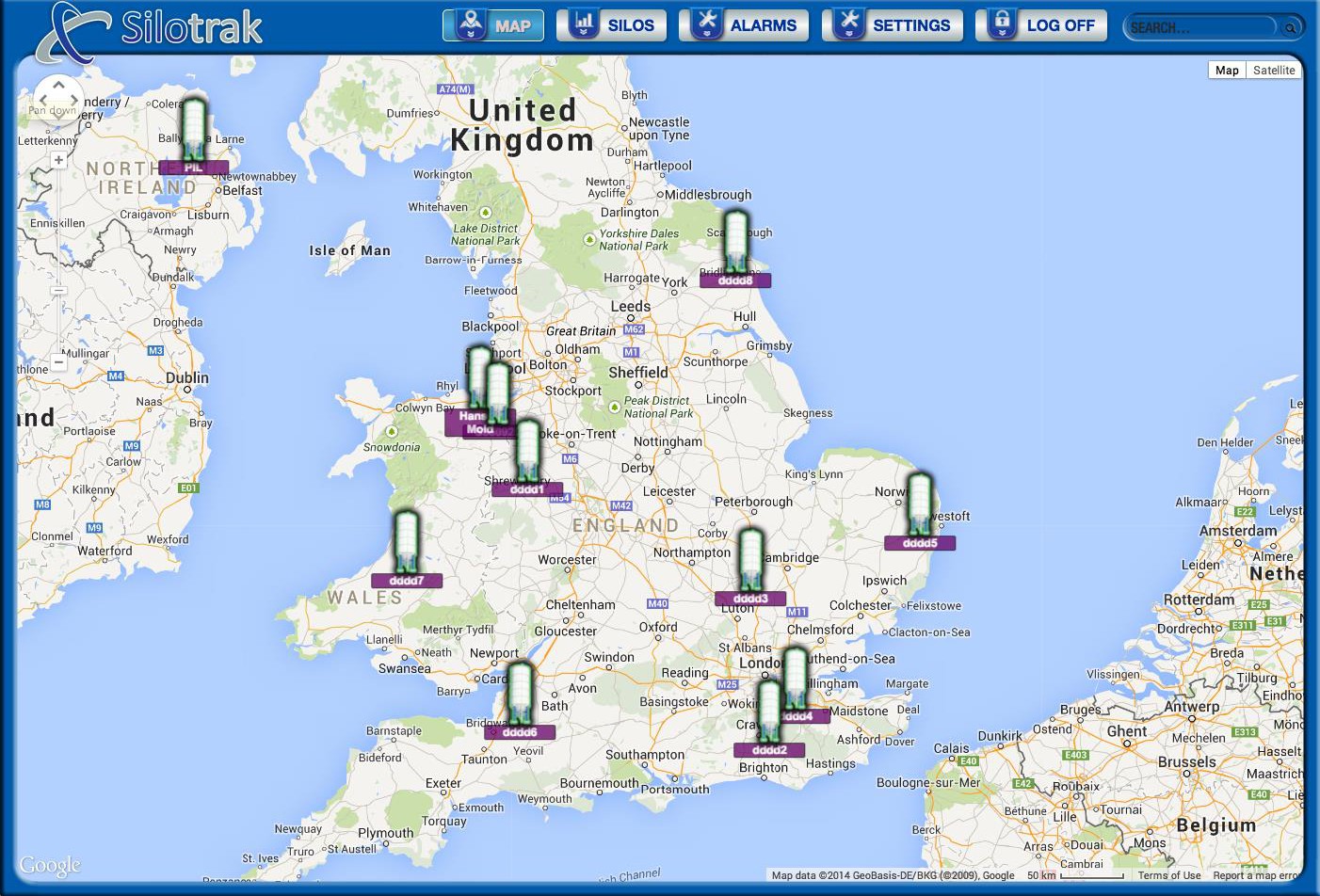 Silotrak
Mobile!
Through continuous development Silotrak can be accessed via an online portal utilising QR technology!
✓ Silo level and other important information transmitted into the silotrak web portal for easy access.
✓ Automatically generated alarms warning personnel of low level / system fault information.
✓ Silotrak can be linked to SAP / Other accounts systems with interface option.
✓ QR Code on each silo to allow local users to view the silo status on a smartphone or tablet.
Silotrak mobile uses a blend of low maintenance sensors & switches and sophisticated algorithms to accurately provide a constant, continuous and accurate silo level indication.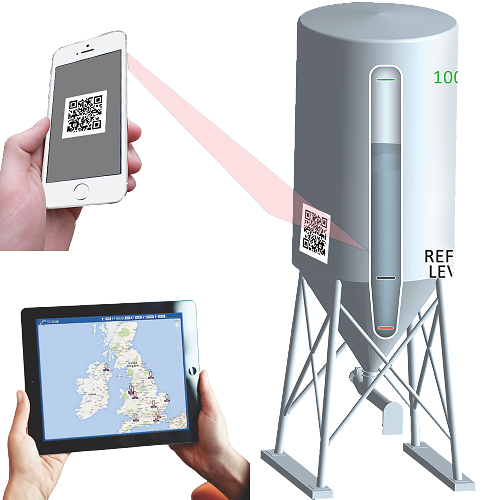 Get in
Touch
Interested in more information?
Reach us at info@pneutrol.com or call our team today!